If you grew up watching a western, you may have contemplated hopping up on a horse and going for a ride. The hobby looks like fun as you follow trails and relax for the afternoon. Does it also have medical benefits? Some parents and experts in the field of autism believe it does. The act of riding a horse takes time and skills, but it gives an alternative source of learning that may excite your child and encourage him or her in his weekly therapy.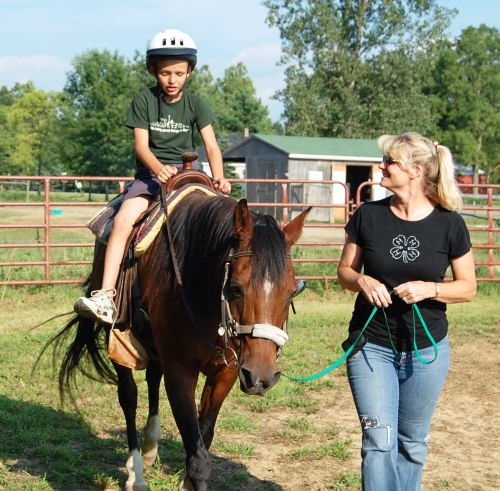 Life Skills
Caring for a horse involves quite a bit, and for children on the autistic spectrum, it could be beneficial to practice caring for others. Not only do the children learn to ride, but they come to understand that horses need attention and care. They'll help feed them, brush them, and tend to them. It's a lesson in looking outside their world.
Learning to Communicate
It's not as easy as hopping into the saddle and strolling along. The riders will need to work in small steps to gain their own balance and control the horse. Since kids on the spectrum may have trouble bonding and talking with others, this service provides a lesson in following directions and working with others.
Find the Right Stable
To sign up for lessons, you'll need to speak with your doctor or ABA therapist for recommendations about local stables that offer the service. Check to ensure that the owners have horse insurance as well trained staff members. It's important to understand how to work with your little one. Like many other therapies, the cost can add up. Look into scholarships to help offset costs or discuss payment plans.
Therapy doesn't have to occur in an office. Sometimes a new avenue can spark a change. Some fresh air and a horse could offer some aid.